India is a land of diverse cultures and varied ethnicities. Well, that's a cliche statement which we have heard for so long. But there is a sport imbued in the nerves of the Indians which brings them all together in a salon to watch an ongoing cricket match or let commuters discuss about the players strengths and limitations, despite their different social backgrounds. You guessed it right, that sport is none other than cricket.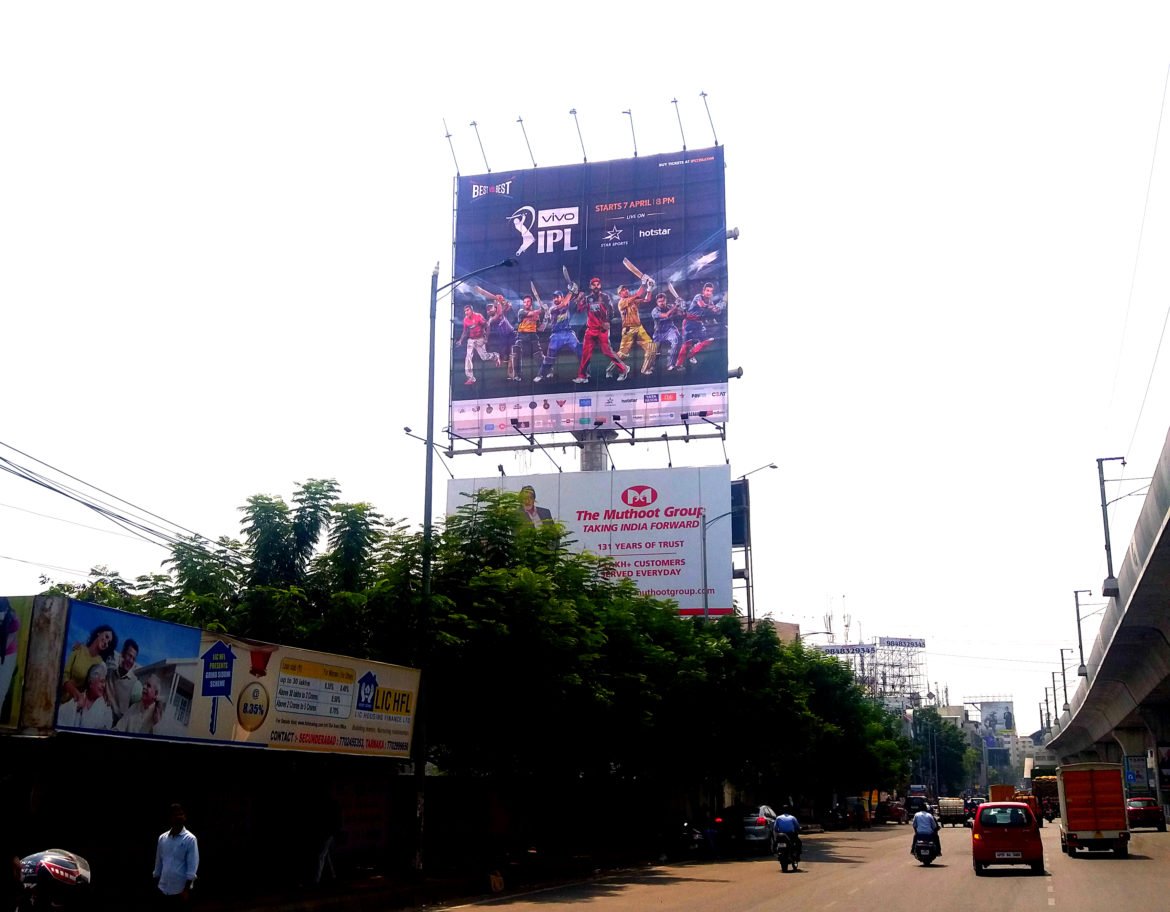 Cricket has evolved into various formats viz. T20, ODI and now its IPL (Indian Premier League). The IPL cannot be described in words instead each season can be distinguished by its music anthem and the advertising done around the cities in the forms of hoardings, billboards, and LED screens. Those catchy tag lines splashed on the hoardings with the portraits of the players grueling on the canvas serve as a war-cry for the cricket enthusiasts !!!
Mera Hoardings, the official outdoor media partner of Sunrisers Hyderabad and executed campaign of IPL Central League as well ,has struck the chord with the city residents making them all excited and geared up for the game. Mera hoardings have rolled out a massive OOH campaign in the royal city of Hyderabad inviting the fans of the Sunrisers Hyderabad team to the 'City of Orange. City of Champions'. The 2018 Vivo IPL season has, in fact, come with several changes in terms of billboard treatment, campaign scale and the level of excitement.
We Play With Passion We Play With Pride – ORANGE ARMY
Mera Hoardings have especially designed several OOH advertising marquee initiatives to celebrate the success and the vigor of the Sunrisers Hyderabad team. The outdoor agency has riveted Hyderabadis with the fervour, rage, and passion of the Sunrisers Hyderabad team by deploying large-format OOH advertisements around the city.
Commenting on this marketing manoeuvre, Saikrishna Gajavelly (Founder & Chairman) Mera Hoardings says, "IPL attracts people across age groups, genders, and languages, This year's campaign for the Sunrisers Hyderabad team with the tag line 'City of Orange City of Champions' is a unique thought that stems from the insight of how the passion of Sunrisers Hyderabad overtakes every aspect of these different Hyderabadis highlighting their desire for the tournament and eventually creating a huge emotion".